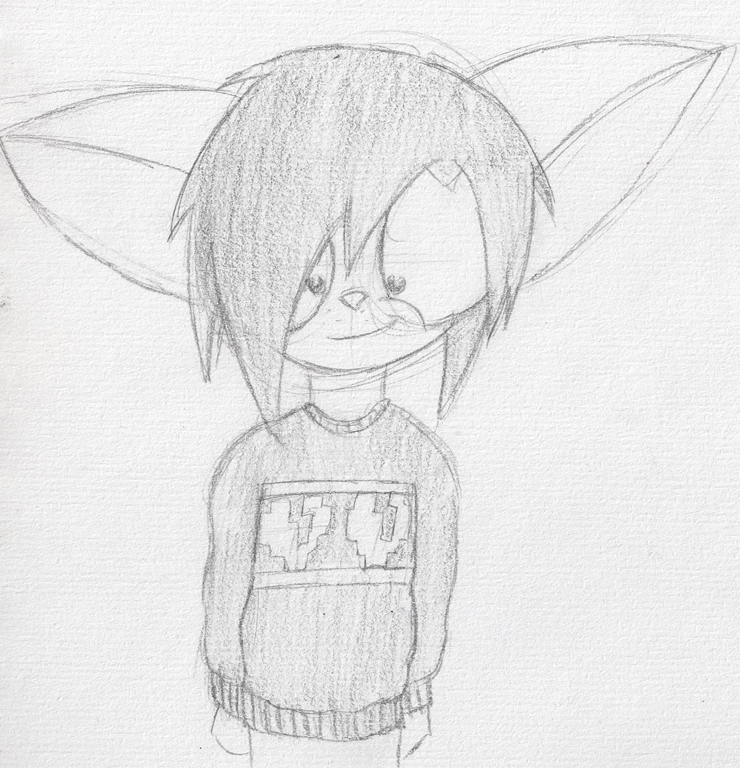 Day 19 and here's Chester in his Christmas Jumper.
It's the star of today's comic, bringing Christmas cheer and possibly taking over the world?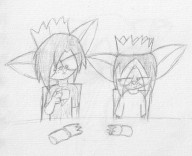 Sketch #17 and it's the traditional look confused at the Christmas cracker joke that is just not funny.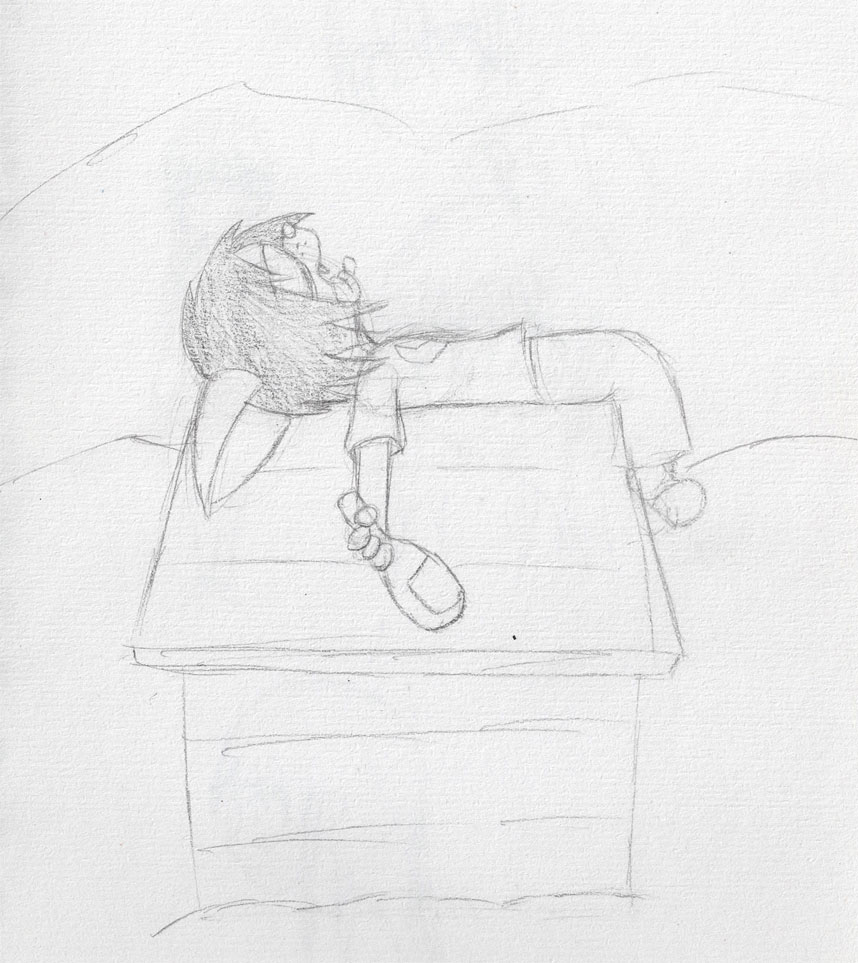 Good grief! That can't be comfortable!
Day 15 and here's Yelena in a giant stocking. Or is it a tiny Yelena in a normal sized stocking? We may never know…
Welcome to Emo Puppy, the webcomic that's gone to the dogs! Enjoy a brand new strip every Thursday and follow the lives of Chester, Preston, Amy, Donna and Yelena as they make their way through life.
Stay up to date with all the latest announcements by following Emo Puppy on Twitter or by liking Emo Puppy on Facebook.
Want to know more about Emo Puppy? Click here.