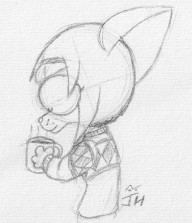 Christmas jumpers and hot chocolate. It's Christmas!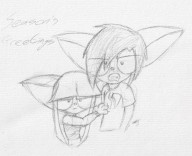 Today's sketch is inspired by the wonderful card Tony Blair is sending out this year (http://www.bbc.co.uk/news/blogs-magazine-monitor-30289820)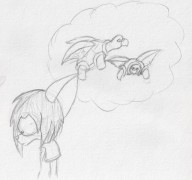 Today's sketch sees Chester imagining what two turtle doves would look like. Turns out they look like badly drawn turtles with wings…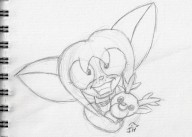 Christmas is here! Well, nearly.
It's the first of December which means Christmas is just around the corner. It also means everyone gets to open their Advent calendars and eat the sweet chocolate that hides behind the window. While I can't send you chocolate over the internet I can do a sketch a day for the next 25 days.
So here is the first and it's Yelena cuddling a small reindeer. Stay tuned for the second one coming tomorrow!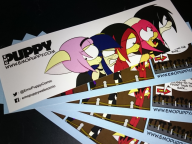 Hey there! Check out what arrived at Emo Puppy HQ today. A whole load of bookmarks!
Stay tuned to find out how you can get your paws on one of these!
Welcome to Emo Puppy, the webcomic that's gone to the dogs! Enjoy a brand new strip every Thursday and follow the lives of Chester, Preston, Amy, Donna and Yelena as they make their way through life.
Stay up to date with all the latest announcements by following Emo Puppy on Twitter or by liking Emo Puppy on Facebook.
Want to know more about Emo Puppy? Click here.