The last of the Advent sketches. Thanks for checking them out. I hope you've enjoyed them. Merry Christmas!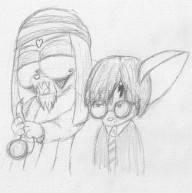 "You're in Wizzard, Harry!"
Yes Harry Potter is hanging out with Roy Wood from Wizzard, famous for that Christmas song you hear every year.
Day 22 and we go back to Christmas of 2009 when Yelena went in search of the spirit of Christmas with help from Mr Spoon.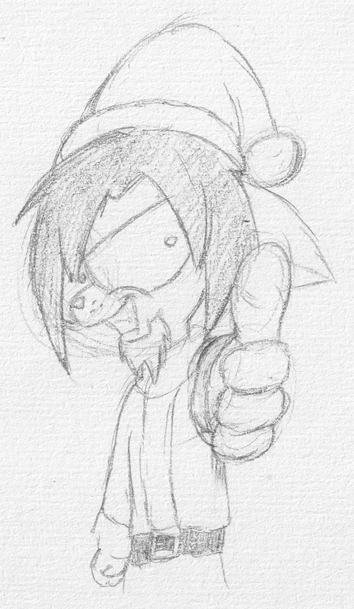 Chester dressed as a dodgy Father Christmas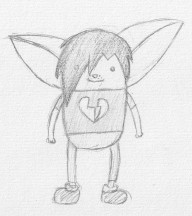 Day 20 and I almost forgot to do a sketch today. Here's Chester drawin in the style of Adventure Time (which I may have been watching at the time).
Welcome to Emo Puppy, the webcomic that's gone to the dogs! Enjoy a brand new strip every Thursday and follow the lives of Chester, Preston, Amy, Donna and Yelena as they make their way through life.
Stay up to date with all the latest announcements by following Emo Puppy on Twitter or by liking Emo Puppy on Facebook.
Want to know more about Emo Puppy? Click here.